Thursday 22 September 2022: Aula Magna DEI
Friday 23 September 2022: Room 1C150 Torre Archimede
The Control Days 2022 aim to strengthen connections among all researchers of the University of Padova in the large field of Control Theory.
Like previous editions, it is jointly organized by Dipartimento di Matematica "Tullio Levi-Civita" (D. Barilari, V. Franceschi, F. Rossi) and Dipartimento di Ingegneria dell'Informazione (G. Baggio, L. Ballotta, L. Schenato).
We are happy to announce our guest speakers:
Claudio Altafini (Linkoping University), Francesco Bullo (University of California, Santa Barbara), Maria Laura Delle Monache (University of California, Berkeley), Sergio Grammatico (TU Delft), and Frédéric Jean (ENSTA Paris). See all details here.
The event will not be streamed and is intended for in-person participation only.
Sponsors: Dipartimento di Matematica (DM), Dipartimento di Ingegneria dell'Informazione (DEI)
We gratefully aknowledge financial support by the PRIN project "Realtime Control of 5G Wireless Networks" and the STARS Consolidator Grants (STARS-CoG)@UNIPD 2019 - ConNECT - Control of Nonlocal Equations for Crowd and Traffic models.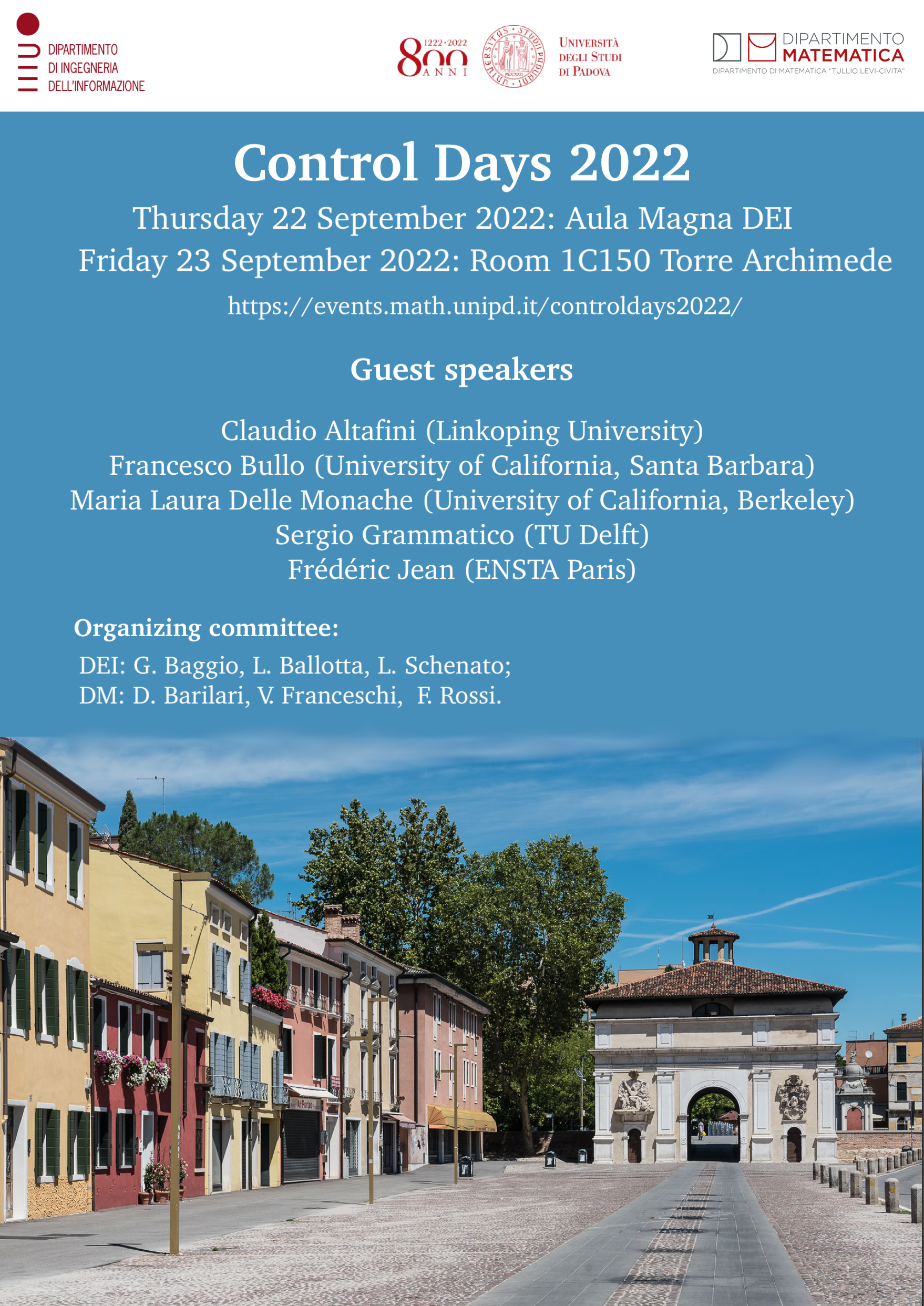 Download the poster of the event here!